How the 9/11 mastermind vanished from Qatar
The US administration found that Khalid Sheikh was working in Qatar
The mastermind of the 9/11 attacks got sanctuary in Qatar, reveals Richard Clarke, the former US National Coordinator for Security and Counter-terrorism in the Clinton and Bush administrations, in an article in the New York Daily News.
"Most people associate the name of Osama Bin Laden with the mass murders of 9/11, but another man, a serial terrorist, was the real ringleader. I first learned his name, Khalid Sheikh Muhammad (KSM), in 1993 as someone connected to the truck bomb attack on the World Trade Centre. We later learned that he had an unparalleled ability to organise large-scale terrorist attacks, something bin Laden lacked," Clarke wrote.
The mastermind Khalid Sheikh Muhammad is a Pakistani who grew up in Kuwait and studied in North Carolina for his undergraduate degree, Al Arabiya reports.
After being involved in the New York attack, he resurfaced in Manila in 1995, and was behind another plot to bomb American planes over the Pacific.
The US security establishment and political leadership by 1996 "considered him the most dangerous individual terrorist at large."
Later the US administration found that Khalid Sheikh was working in Qatar in the Water Department as a matter of official cover.
Clarke says: "It is an understatement to say that before 9/11, the US military leadership was very reluctant to engage in counter-terrorism operations." Finally, the Clinton Administration decided to directly approach the Qataris in the case of Khalid Sheikh.
"To mitigate the risk inherent in that move, the US ambassador was asked to talk only to the Amir. He would ask the Amir to talk only to the head of the Qatari security service. The request was that they should grab KSM [Khalid Sheikh Muhammad] and hold him for a few hours until we could land an arrest team to fly him to the US," writes Clarke.
However, within hours the US envoy had met the Amir with the request, Khalid Sheikh had disappeared from Doha.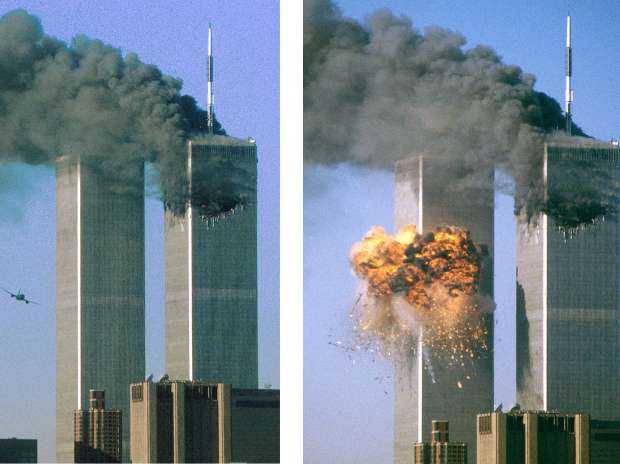 Clarke writes: "Khalid Sheikh went on to organise the 9/11 attacks, the Bali bombing in Indonesia, the murder of US journalist Daniel Pearl, and other terrorist attacks."
Two years after 9/11, he was held in Pakistan by US agents accompanied by Pakistani officers, and is now lodged in Guantanamo military prison, Cuba.
"Had the Qataris handed him over to us as requested in 1996, the world might have been a very different place," writes Clarke.
---
ERROR: Macro /ads/dfp-ad-article-new is missing!