Prepare for a humid weekend, UAE to feel hotter
The winter is slowly phasing out in the UAE.
The National Centre of Meteorology (NCM), has forecasted fair and hazy weather at times with light to moderate winds in general over the weekend.
The winter is slowly phasing out as the relative humidity is likely to increase over the night. 
March 9, 2018
The outlook for the coming days will remain the same - fair weather and hazy at times, light to moderate winds freshening at times over some northern areas with gradual rise of temperatures.
The humidity is forecast to increase during the night on Thursday and into Monday morning with more chances of fog over some northern and coastal areas.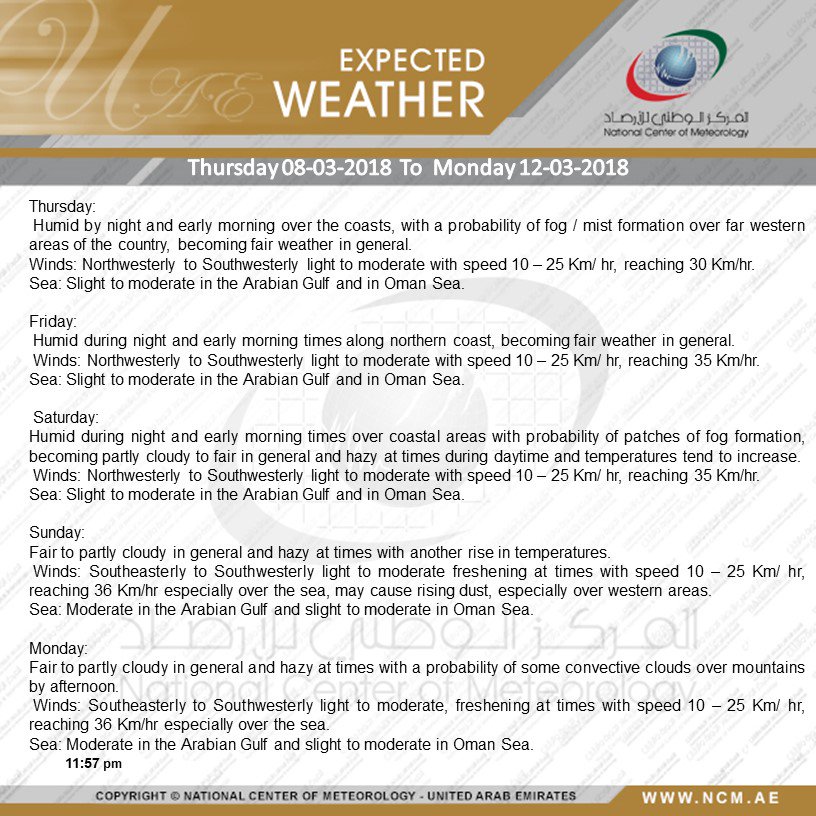 ---
ERROR: Macro /ads/dfp-ad-article-new is missing!